IF YOU ARE LOOKING TO CULTIVATE A LIFE WHERE YOU FEEL BALANCED MENTALLY, PHYSICALLY, EMOTIONALLY, AND SPIRITUALLY BUT YOU ARE CURRENTLY FEELING:
•Physical symptoms of dis-ease
•Feeling disconnected from your body
•Engaging in unhealthy habits and addictions
•Unsure of your life's purpose
•Struggling to connect with your true self
•Not feeling connected to your surroundings
•Having trouble speaking your truth
•Unclear on what you want out of life
•Wanting to know and understand yourself on a deep level
•Wanting to understand your loved ones on a deeper level


THIS IS WHAT YOU HAVE BEEN WAITING FOR!

I Know You Might Be Wondering:
•How do I know if my chakras are out of balance?

•I don't know anything about chakras, how will I utilize this knowledge?

•How long does it take to balance my chakras?

•How will I stay consistent with my spiritual practices?

This IS How You Do It:
Learn to identify, diagnose, and nurture your chakra imbalances in The Chakra Masterclass.
&

Join weekly activations for mindset reprogramming, advanced chakra therapy techniques, and reiki healing to stay consistent and target your chakras one by one!


Which IS Why We Created This For YOU!

You Will Learn:

The Chakra Masterclass
•Everything you need to know about your chakras from root to crown!
•How to consciously identify, diagnose, and nurture chakra imbalances
•Beginner and intermediate Chakra Awareness and Chakra Therapy techniques!


Activate Your Alignment
•What chakra alignment REALLY feels like

•How to reprogram your mindset in order to stay aligned
•How to utilize advanced Chakra Therapy techniques in your day to day
•How reiki will assist your healing journey
•Receive a targeted reiki healing!

You recieve:
THE CHAKRA MASTERCLASS

♥90 chakra lessons
♥9 hours of video content
♥105 affirmations
♥56 journal prompts
♥21 rituals
♥7 yoga awakening classes
♥7 guided meditations
♥7 sound healings
♥4 breath work exercises
ACTIVATE YOUR ALIGNMENT:
♥Weekly healing sessions
♥Library of all past healing sessions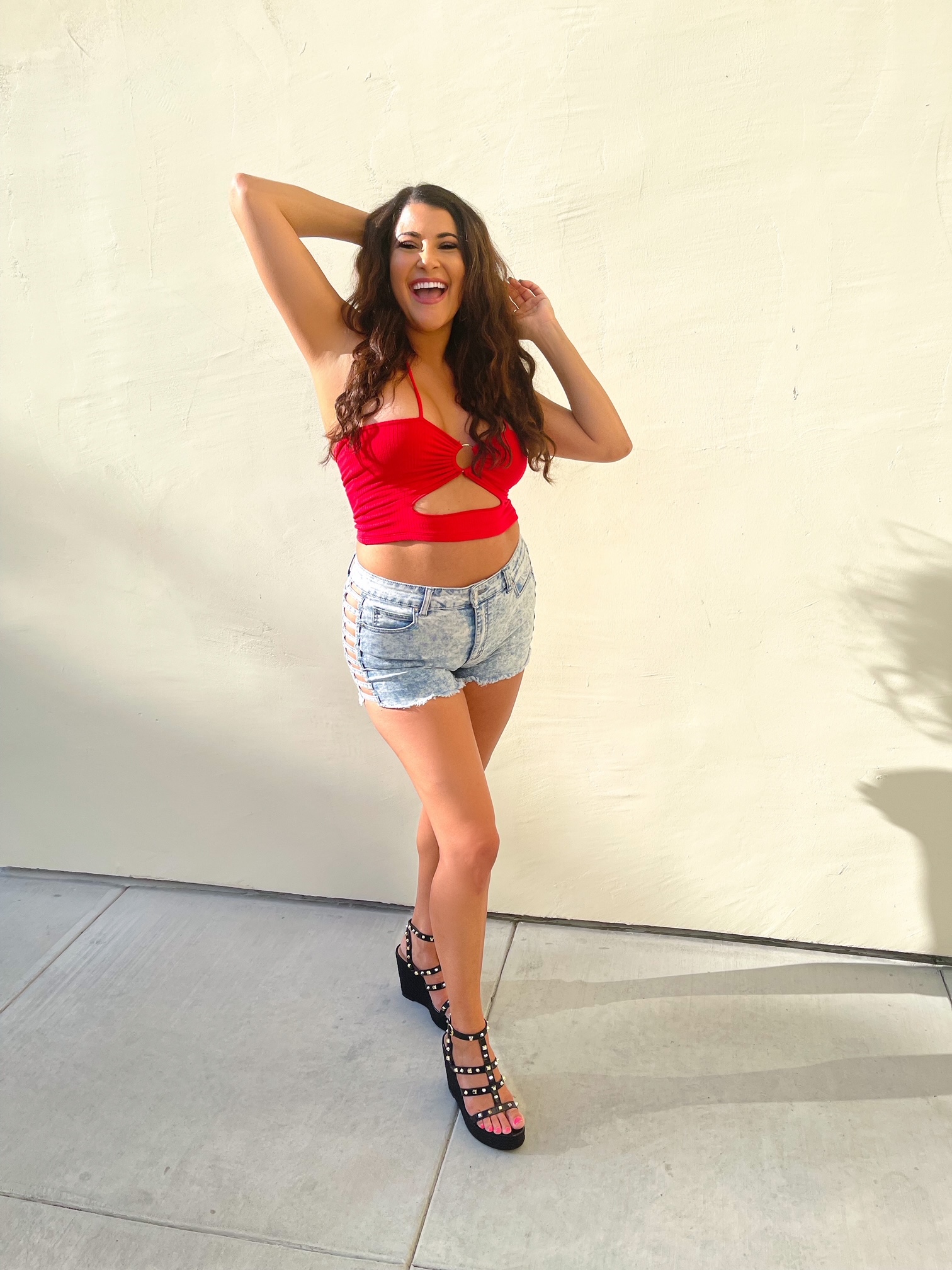 I am here as your Chakra Therapist! Let's take a deep look into your chakras and heal you from the inside out!
My journey is a paradigm shift from "glitzy, glamour, girl" to "harmonious, humbled, healer." The glitz and glam never left, yet I dramatically shifted into a higher consciousness once I tapped into my innate powers.
It is my life's purpose to share my journey of self discovery, encouraging you to access your personal healing power to help you discover your ability to create ultimate happiness in your life with Chakra Therapy. 
I am a Reiki Usui Shiki Ryoho Master Level IIII Practitioner with hundreds of clients and dozens of students under The Beautiful Shift Certification Program.
My goal is to take you beyond the basic teachings of Reiki and really have you feeling confident in taking your healing a step further. Taking an active role in your mental, emotional, and physical healing is the ultimate form of self love. Let's get healing!


IMAGINE THIS:
•You feel your best every single day
•You wake up happy and fulfilled
•You never doubt your inner magic
•You are tapped into you intuition

•You find the root emotional cause of your dis-eases
You know yourself better than ever

•You are able to help your loved ones understand their imbalances

You Will:
•Align your chakras to balance
•Connect deeply with your physical body
•Become in tune with what your emotions are telling you
•Tap into subtle signals your body gives you
•Become innately self aware
•Feel more yourself than ever before

FAQ'S
1. "I am new to chakra work, is this bundle for me?"
YES! We take you from A-Z in The Chakra Masterclass so you do not need any prior knowledge! Activate Your Alignment is more advanced chakra work so we recommend completing the first few modules of The Chakra Masterclass first so you are best prepared!
2. How do I know chakra therapy will work for me?
This is almost like asking "how do I know eating healthy and exercise will be good for me?" We don't really question this right? We just know it is true! It is the same with chakra therapy, EVERYONE benefits from it. The thing is, we aren't taugh about our subtle body anatomy in school, we are only taught about our physical body anatomy. We promise you, once you learn about chakra awareness and chakra therapy, you will talk to talk about the benefits with everyone you know!


3. "I am very busy and concerned I won't have enough time to dedicate to the modules?"
We get it! We all lead busy lives and it is daunting to imagine fitting one more thing in! This is why both The Chakra Masterclass & Activate Your Alignment were designed to be self paced!
Most of The Chakra Masterclass modules are around 15 minutes each, so it is easy to do just even one at a time! You can go as slow of fast as you want.
Activations from Activate Your Alignment are 30 minutes. If you are short on time we recommend the annual plan so you have more time to finish everything!


4. "I am not super tech savvy, do I need to know anything in particular to take the courses?"
All you need to do is to press play and next! Teachable is a super intuitive and easy to use platform! The Chakra Masterclass does have some documents you will want to print, but other than that it is just pressing play and you are good to go!


5. "I have doubts that I am ready for a shift in my life, is it the right timing for me?
There is no "right" time, there is only now. And you are HERE for a reason! There are no coincidences in life!
6. "I feel like it is a large investment and I am not sure if I should join?"
The Chakra Masterclass & Activate Your Alignment Bundle is for those who are serious about commiting to their healing. *We do not offer refunds of any kind, or for any reason, so please be sure you are fully invested before enrolling.
Investment in yourself is the ULTIMATE form of radical self love! You are worth it boo! Continuing to go about your day to day feeling symptoms of chakra imbalances is super uncomfortable and takes a real toll on you mentally, phsyically, and emotionally. Continuing to live this way is wayyyy more expensive than taking the leap to shift and upgrade! It is up to you to decide you are worth it! AND YOU ARE :-)