Check your inbox to confirm your subscription
One Way Ticket Is For You If...
✈︎Are ready to travel long term but not sure where to begin.
✈︎You know you need to leave behind what is not serving you anymore.
✈︎You want to figure out how much money you need to travel.
✈︎You are ready to unlock the best travel hacks and secrets.
✈︎You want to learn where to start your travel research.
✈︎You want to live a free life with no regrets.
One Way Ticket covers every last detail of navigating your trip from beginning to end.


From manifesting, pre planning, planning, prepping, packing, researching, flying, and navigating during your trip.
The information you receive in One Way Ticket comes from years of experience and trial and error. We want you to have these details upfront so you can save yourself from unnecessary worries, we want you to focus on making your biggest life changes with ease so you can finally live the life of your dreams abroad!
One Way Ticket helps you assess everything you need to know about leaving your home country and traveling long term internationally! We take all the guesswork out of upgrading your life!


It can be overwhelming when you decided to make a big change like leaving the country long term, but we want you to feel confident in taking aligned action to follow your heart. You are supported in your journey with One Way Ticket. We take all of the anticipation out of the preparation so that you can truly enjoy the process of planning your adventures!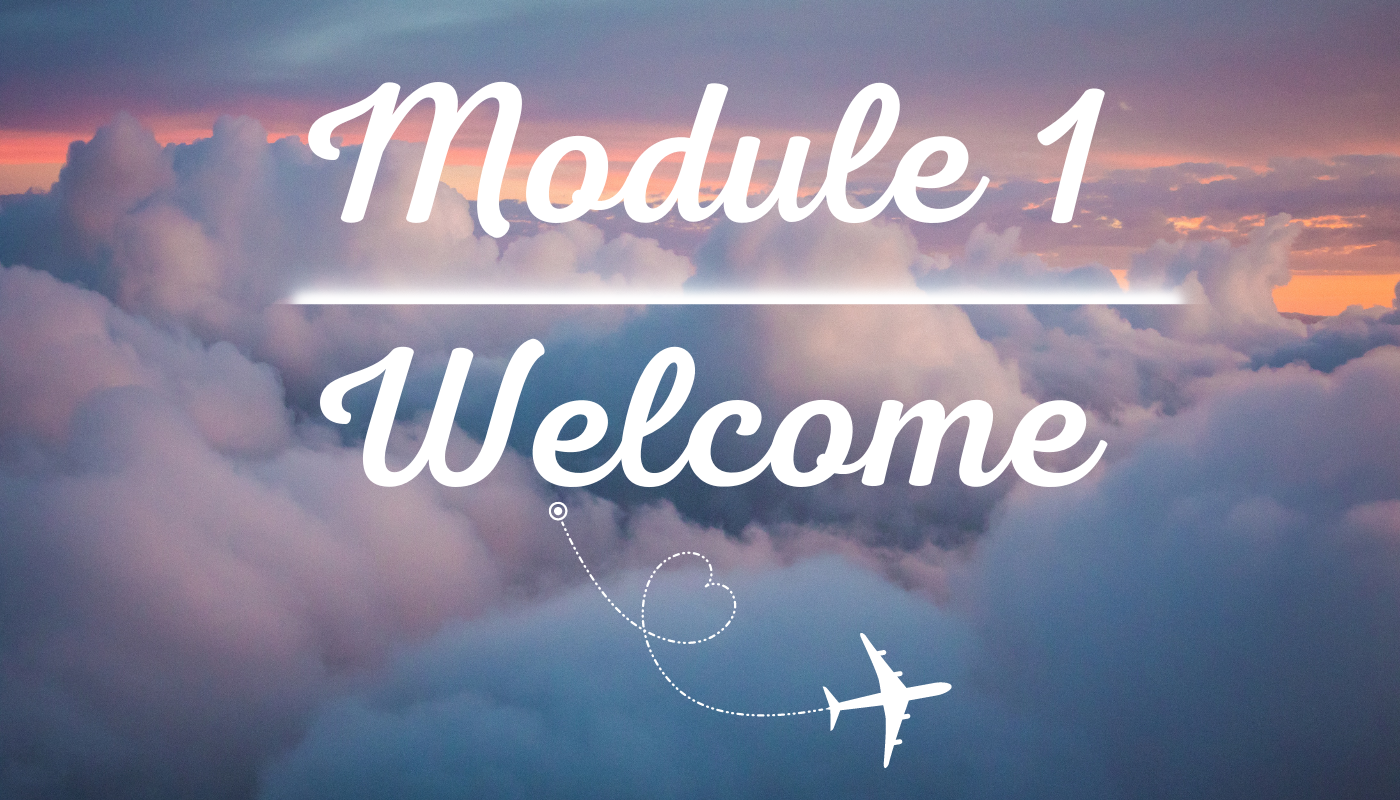 ✈︎Welcome to your new journey
✈︎Are you ready to travel?
✈︎Your dream life awaits you
✈︎How to navigate this course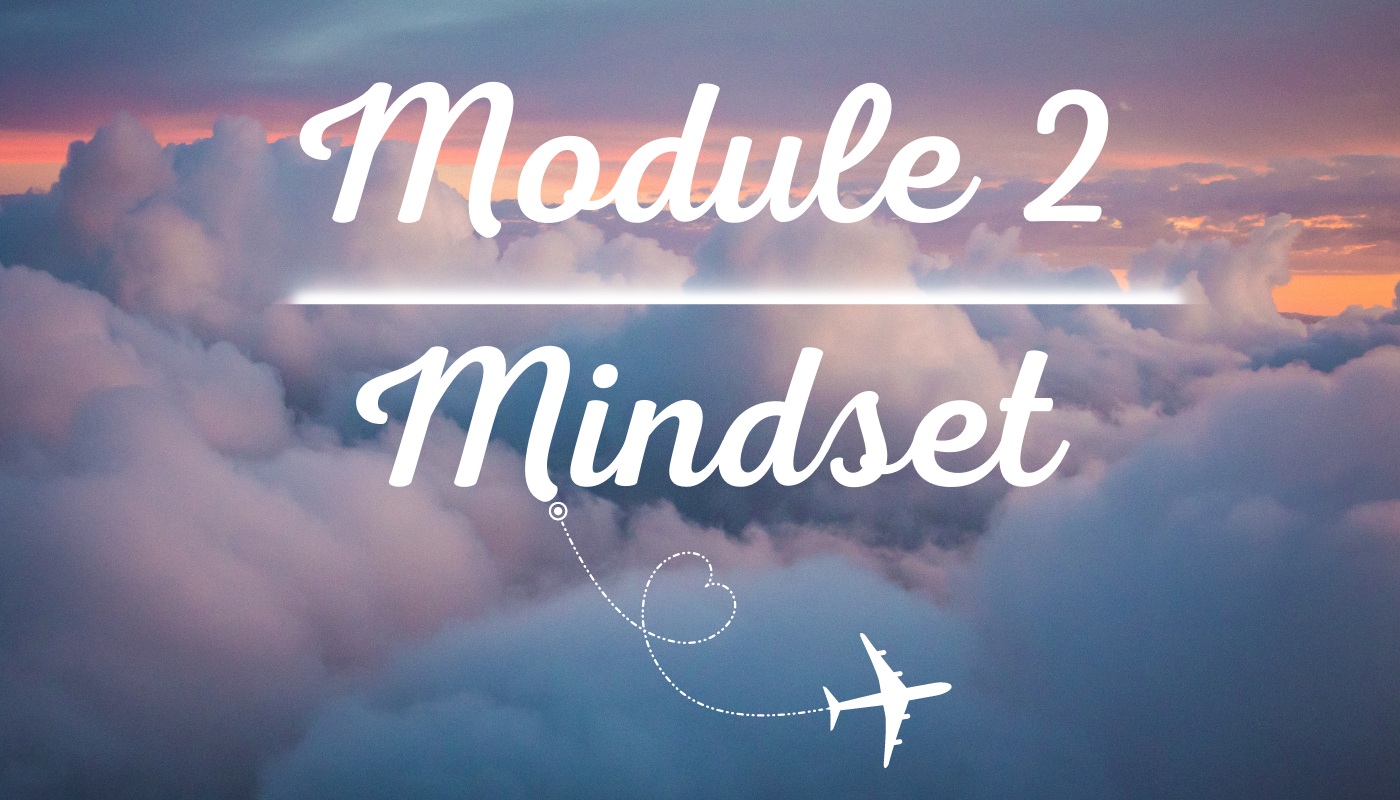 ✈︎Why is mindset important?
✈︎How to know you are ready
✈︎Mindset themes
✈︎Why do you want to travel?
✈︎Have a clear vision
✈︎The experience
✈︎Traveling alone vs with a partner
✈︎How to navigate the naysayers
✈︎The biggest secrets
✈︎Mindset modalities
✈︎Mindset checklist
✈︎Mindset journal
✈︎Mindset Affirmations Wallpapers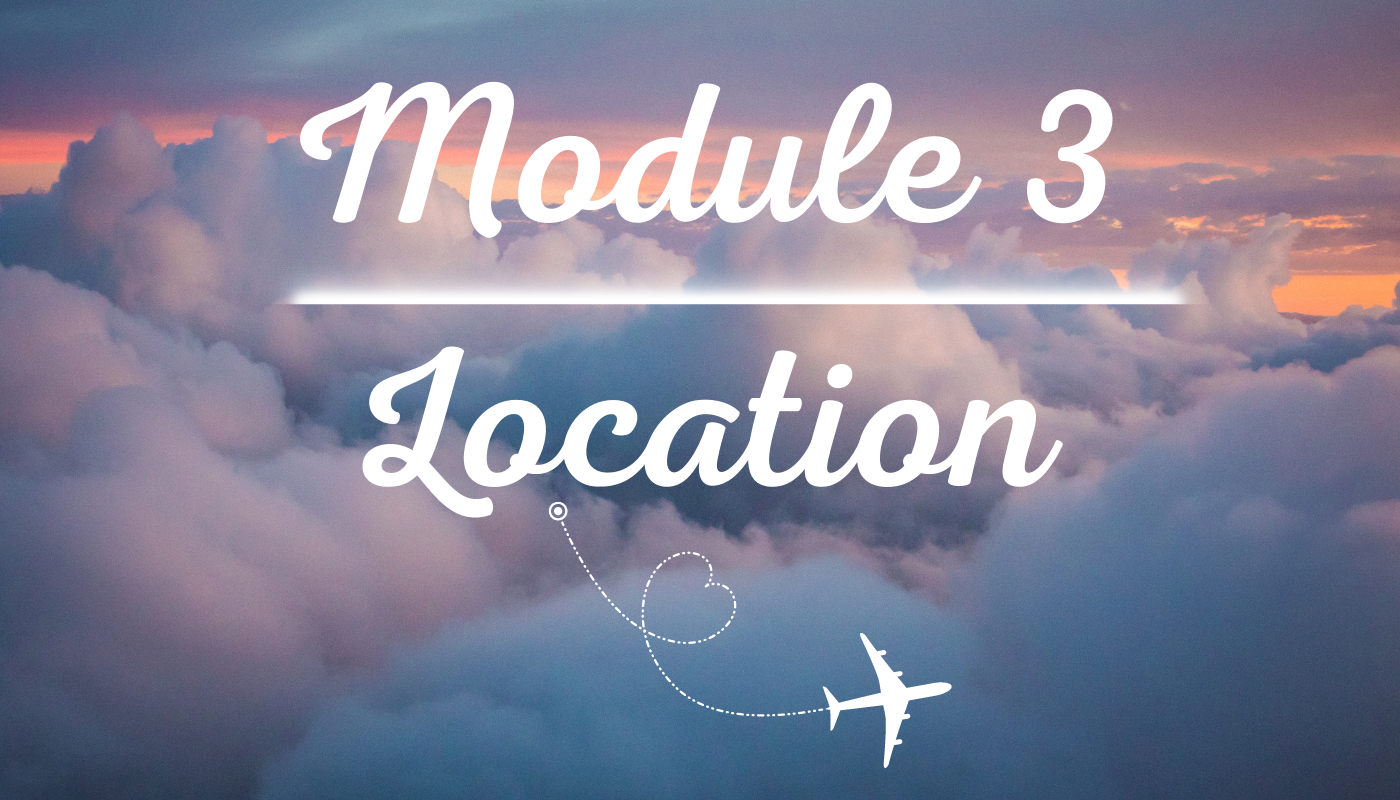 ✈︎Things to consider
✈︎How to research
✈︎How to choose
✈︎When to choose
✈︎Location journal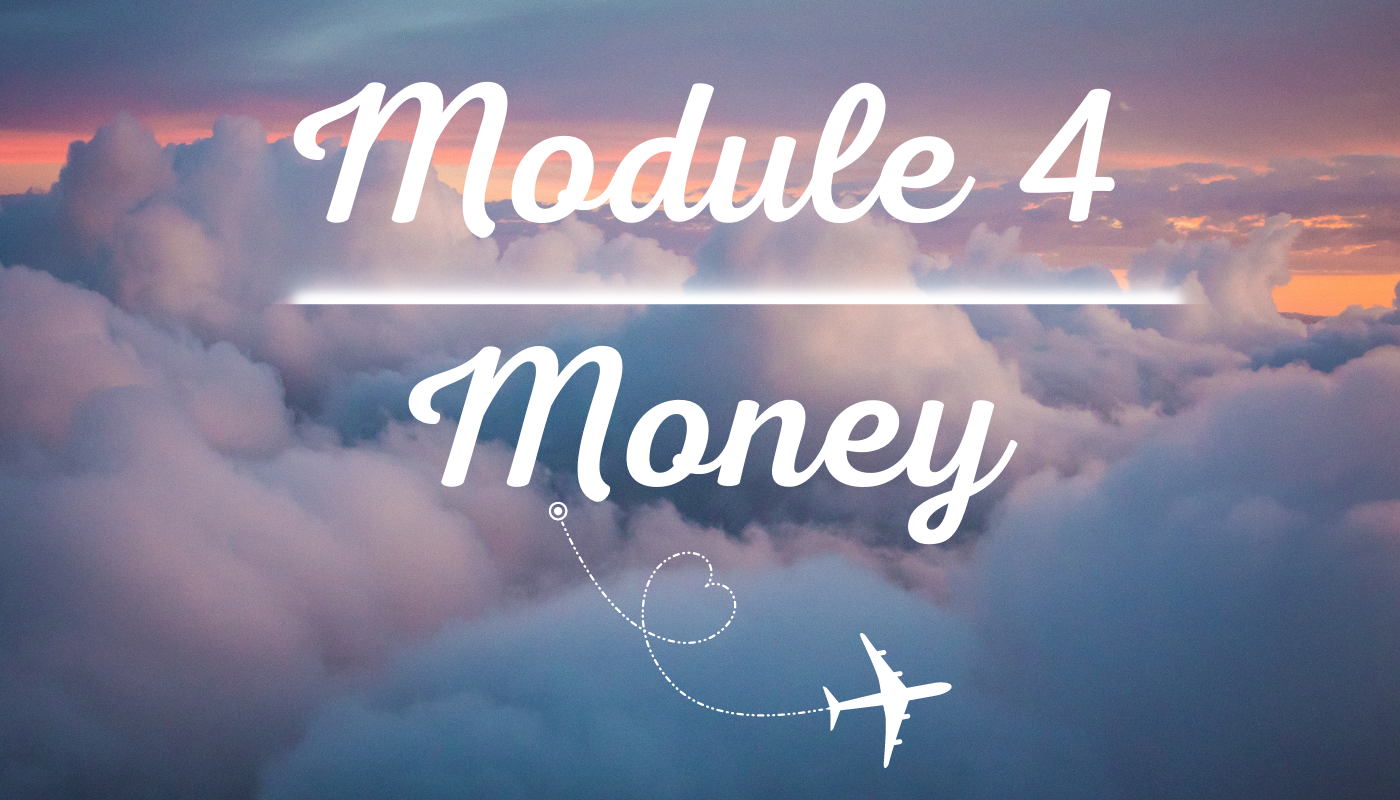 ✈︎The truth about money and travel
✈︎There true cost of living
✈︎How to do it broke
✈︎How to research
✈︎Budget
✈︎Saving
✈︎Simplify
✈︎Money saving hacks
✈︎Money formula
✈︎Working abroad
✈︎Money saving tools
✈︎Money journal
✈︎Money meditation
✈︎Credit cards/miles
✈︎Exchange rates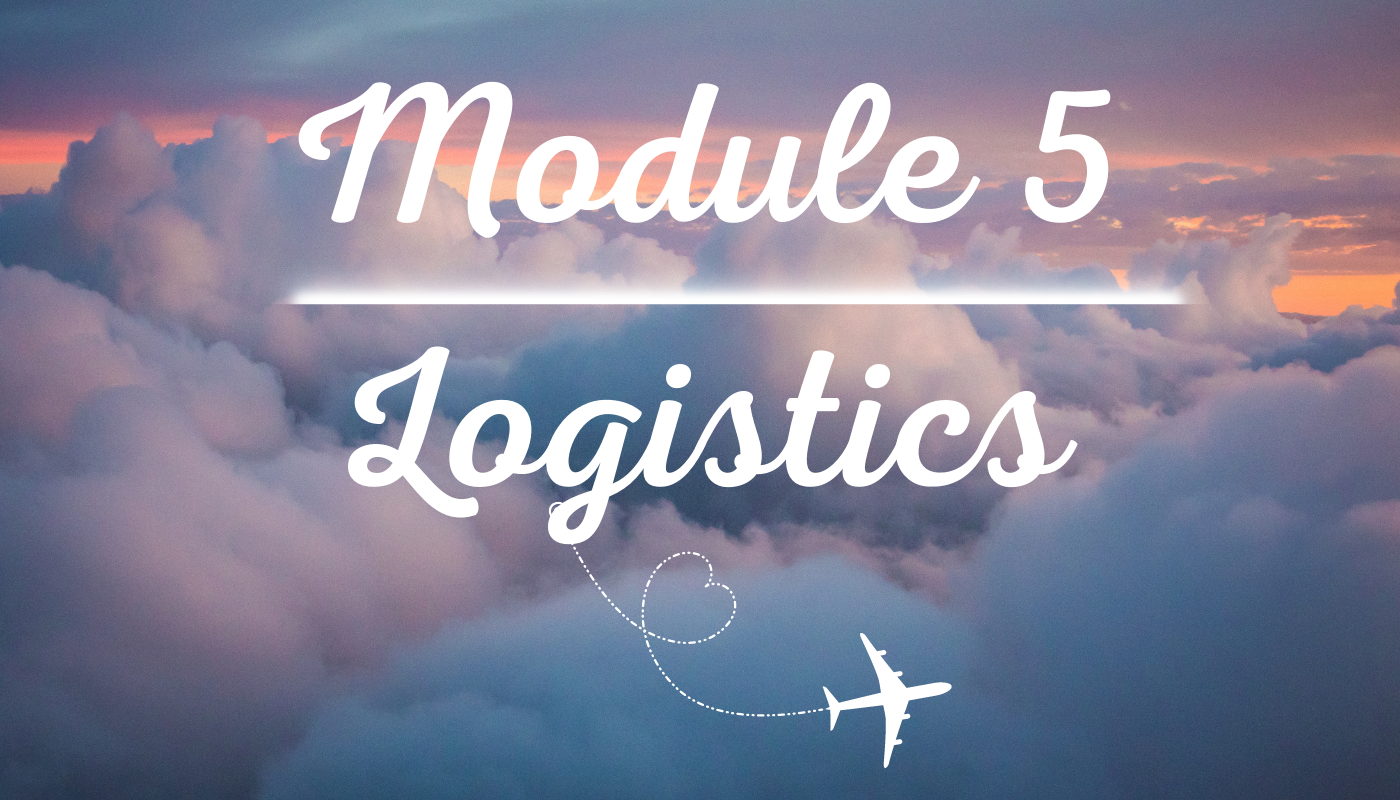 ✈︎Timeline importance
✈︎Timeline Considerations
✈︎Timeline Tool
✈︎Phone
✈︎Insurance
✈︎How to research
✈︎Things to consider
✈︎World events
✈︎Traveling alone
✈︎Traveling with a partner
✈︎Apps
✈︎Visas
✈︎Border bounces
✈︎Shipping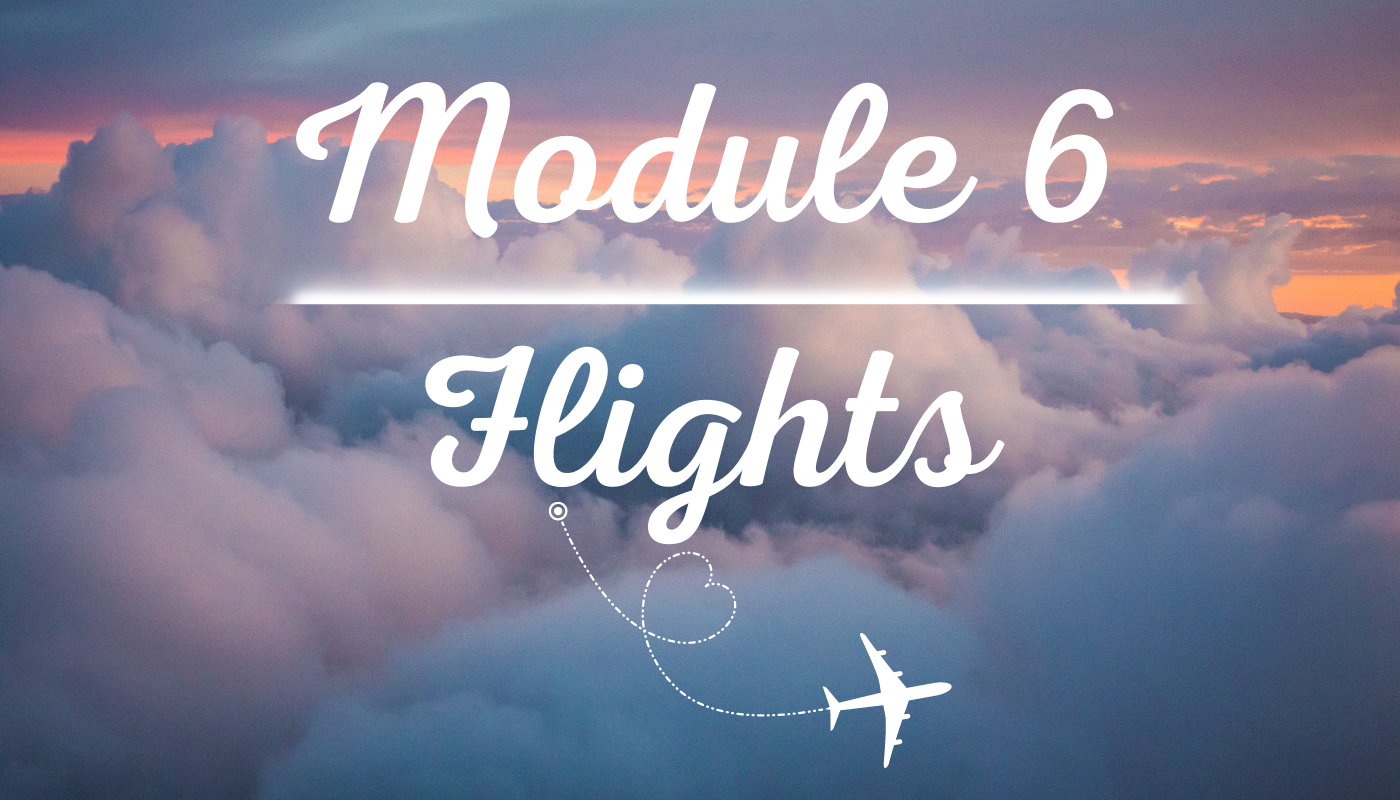 ✈︎Researching
✈︎Booking
✈︎Baggage
✈︎Flying tips
✈︎Flying tools
✈︎Routing
✈︎Credit card/mileage
✈︎Navigating mishaps
✈︎Airport checklist
✈︎The Ultimate Airline List
✈︎Booking resources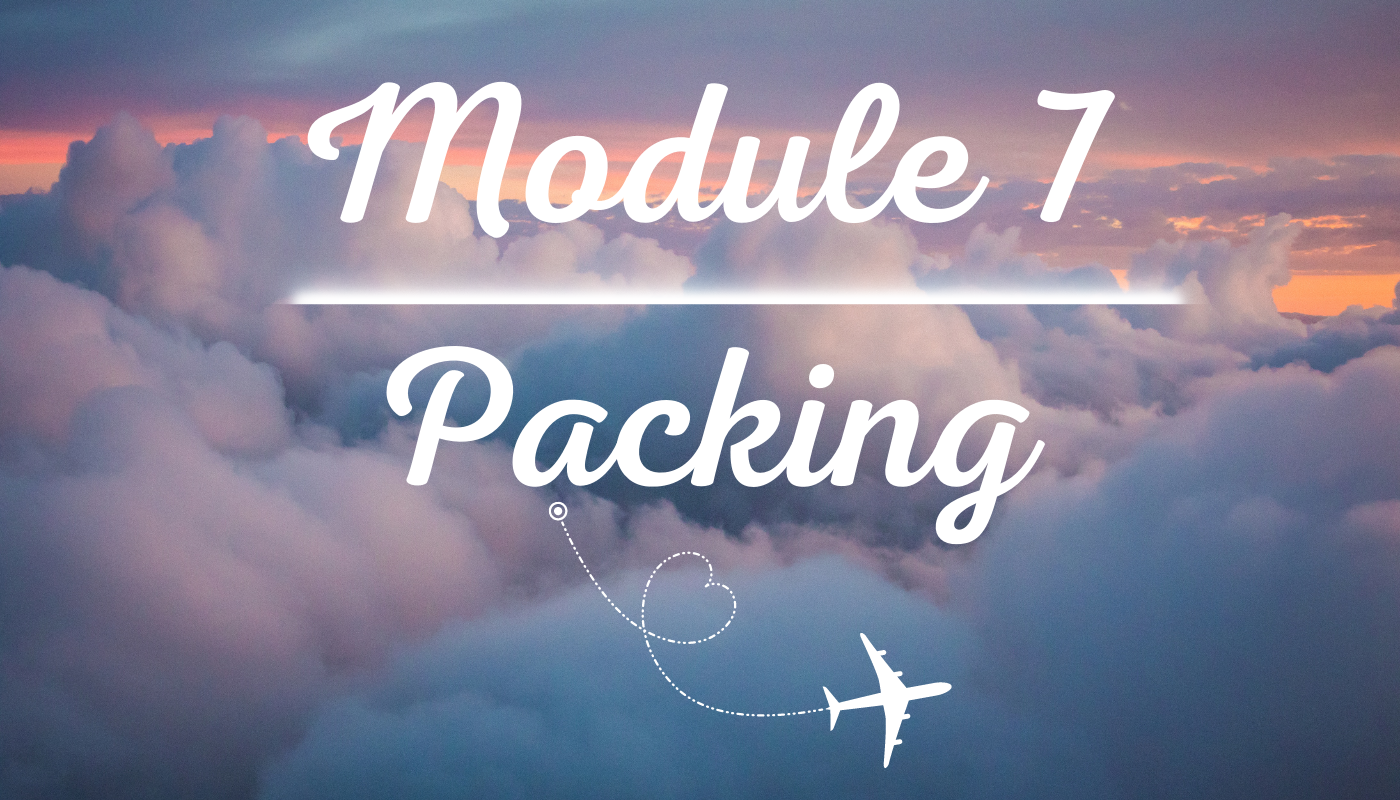 ✈︎Packing long before you go
✈︎What you need
✈︎Packing considerations
✈︎How to research
✈︎Money and packing
✈︎Packing lists
✈︎Leaving your job
✈︎Selling your stuff
✈︎Saying goodbye
✈︎Health
✈︎Final packing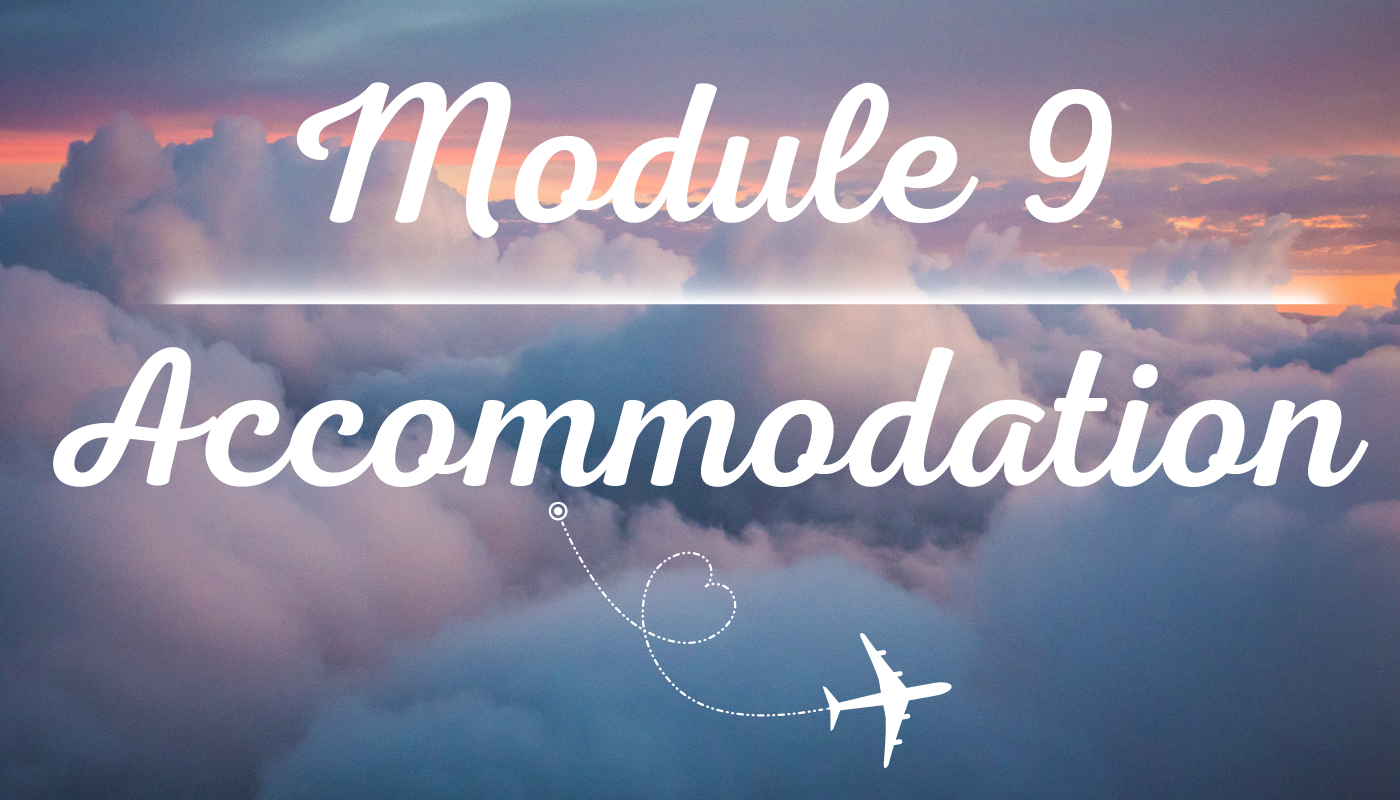 ✈︎Picking the right type
✈︎Accommodation considerations
✈︎Accommodation tips
✈︎Accommodation quiz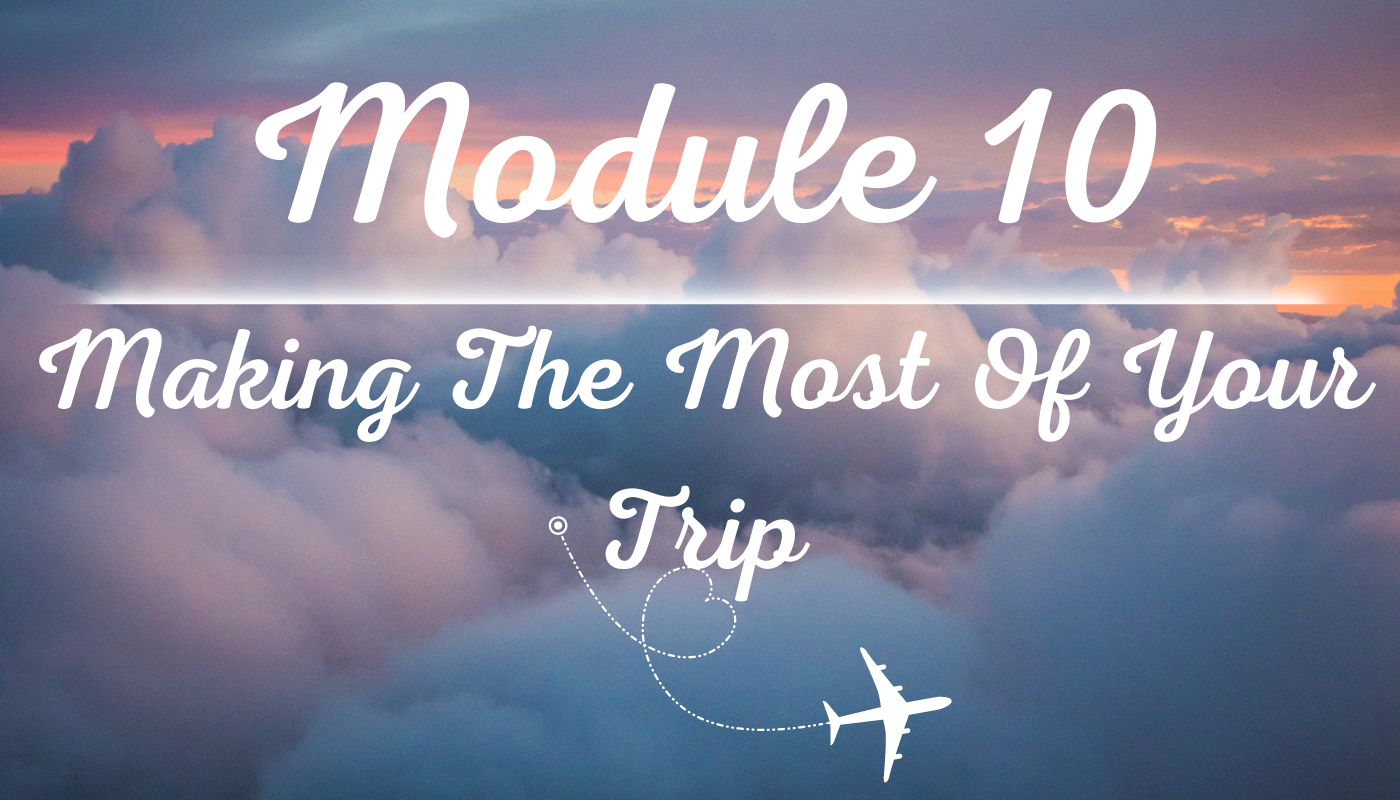 ✈︎Working
✈︎Meeting people
✈︎Things to try
✈︎Tips
✈︎Staying in contact
✈︎Self check ins
✈︎Partner check ins
✈︎Mindset check ins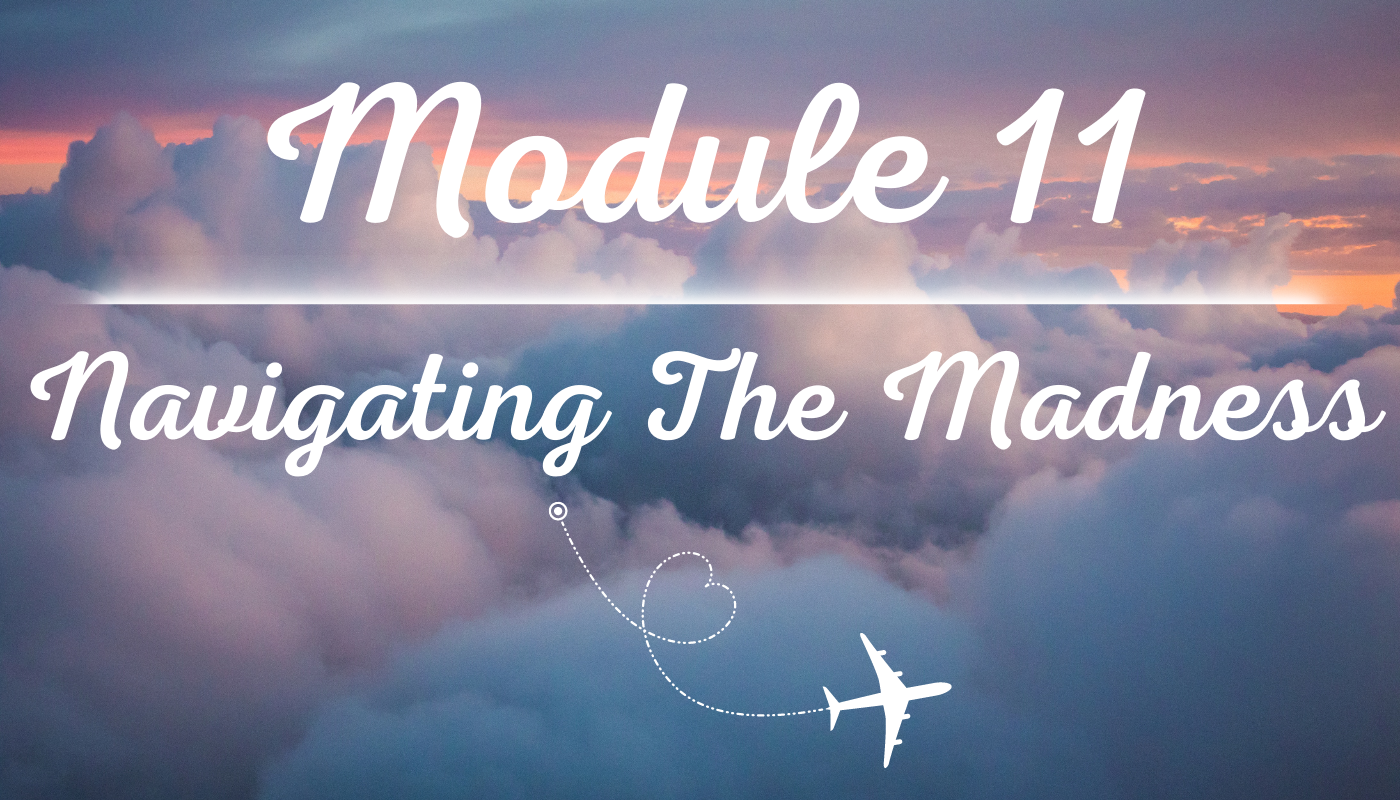 ✈︎Madness will happen, and it's ok
✈︎Travel days
✈︎Bed bugs
✈︎Safety
✈︎Illness
✈︎Getting scrappy
✈︎Money roadblocks
✈︎Mindset breakdowns
✈︎Travel relationships
✈︎Breakups
✈︎Issues back home
✈︎Money roadblocks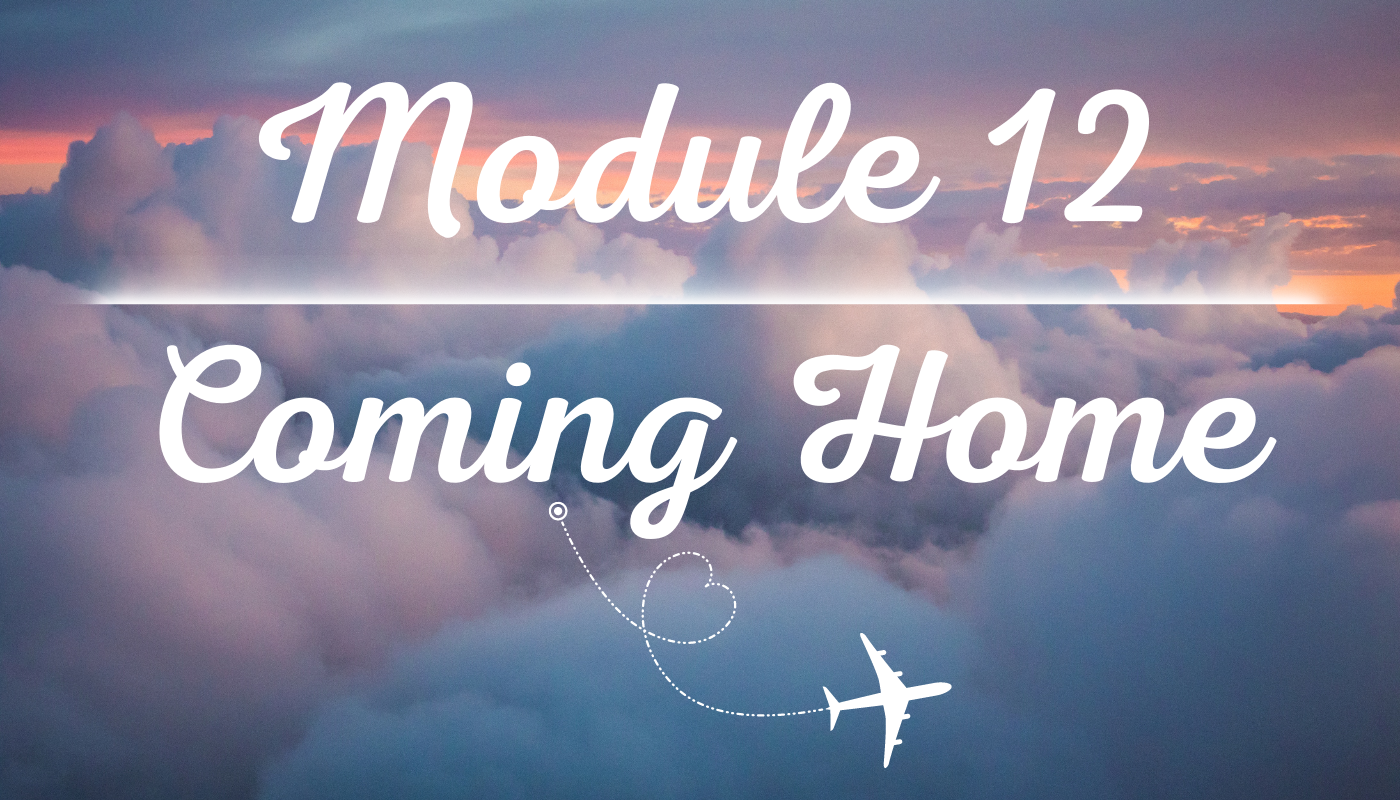 ✈︎When is it time?
✈︎Deciding not to go home
✈︎Mindset check in
✈︎Prepping to leave
✈︎Reverse culture shock
✈︎Integrating your shifts
✈︎Planning to go again
One Way Ticket Will Turn Your Travel Dreams Into Reality!
There has never been a resource hub like this before, you won't even believe all of the details covered to assist in your travel planning.
One Way Ticket is the ultimate compilation of everything you never knew you needed. If you are planning to leave your home country and travel abroad any longer than 2 weeks, this course is for you!
✈︎Do you know about visas and boarder bouncing to make the most out of your on arrival visa?
✈︎Have you considered every aspect of your finances? Did you know you can travel long term with under $1,000 in your bank account? We teach you how!
✈︎Do you have all of the hottest travel phone apps? We tell you what they are!
✈︎Do you need to know the best way to leave your job and pack up your belongings? We show you!
✈︎Did you know there are many different accommodation options based on your budget and what you want to experience? We have a quiz to help you assess what is best for you!
✈︎Do you want to know the best ways to navigate travel mishaps before they happen to you? We share the down and dirty so you can avoid them, or at least know what to do if they happen to you!
✈︎We know you want to make the most out of your trip, and we show you how to do it!
✈︎AND MUCH MUCH MORE!✈︎
Travel With EASE!
I am here to tell you EVERYTHING I know to make your transition smooth like butter baby!


You deserve to feel empowered to take action to leave a life that isn't making you happy and find the courage to do what some might call "crazy".
It ain't crazy honey, you are about to be LIVING like never before!
Check your inbox to confirm your subscription